Various Molded Gland Packing
Download the Article in PDF Format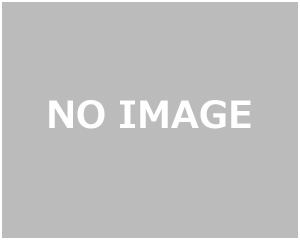 VALQUA No.

7740-LFR (BR:FKM)

Product name

Custom-Made Slipper Seal
Shape

LFR

Features1

Rotating seal

Features2

Low resistance

Features3

Stick-slip is hard to occur.

Inventory status

Products that are made based on the orders received
Standard size

JIS B2406/P

Type

Squeeze
Application classification

For rods

Pressure classification

Medium pressure

Standard material

none

Non-standard quality of material (adaptable material)

| Usage location | Material name | Material No. |
| --- | --- | --- |
| BR | FKM | D0360 |
| Sliding ring | | 3U8, 9B1 |

Sealing direction

| Flat surface | Cylinder | Cylindrical piston | Cylindrical rod |
| --- | --- | --- | --- |
| | | × | ○ |

Size

Standard: φ22.4 to 120

■ Product content and main applications
Product content

VALFLON seal ring combined with various synthetic rubber back rings. Coefficient of friction is extremely low because of fluororesin used as a slider.

Main applications

It is used as a compact seal with excellent sealing performance for pistons under a wide range of pressures and temperatures.
■ Service temperature range
| Rubber material | Service temperature range |
| --- | --- |
| FKM | -10℃ ~ 150℃ |
■ Operating pressure, pressure direction and pressure types
Pressure
Pressure (with back-up ring)
Pressure direction
14.0MPa
Basically not used
Bi-directional
Pressure types
shock, surge, pulse, vacuum
They can all be accommodated.
■ Motions and strokes applied
| | |
| --- | --- |
| Reciprocating | △ |
| Rotating | ○ |
| Helical | ○ |
| Opening and shutting | × |
| Sliding | × |
| Oscillating | |
Stroking
Currently testing strokes
■ Fluid, speed and PV value
| | |
| --- | --- |
| Liquid | ○ |
| Gas | ○ |
| Fine particle | × |
| General dust | |
| Oil film | |
Speed
0.01 to 1m/s
(3m/s for short period of time)
■ Lubrication, mountability, sliding resistance, compression resistance, eccentricity/inclination, conformance
Sliding resistance
and compression resistance
Low
Eccentricity/inclination
and conformance
Average
*1 Usable even in poor lubrication condition (However, PTFE for non-lubrication must be used.)

■ Cross-section dimensions and design precautions
・Cross-section dimensions
・Design precautions
Acceptable as long as it is designed based on the design criteria
■ Case examples of defects and countermeasures
■ FAQ