PI Film Laminated Product
Download the Article in PDF Format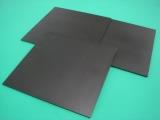 VALQUA No.

LONGERON

Product name

PI Film Laminated Product



Product features

This is a plate material with thermocompression bonding and lamination of PI film.
■ Dimensions
Contact us for more information.
■ FAQ
Q. Do you have the products in stock?
A. We do not keep the products in stock since the products are made based on the orders received.